Batch #11: Guide to Deep Impact of Bombshell Wedding Dates
and a 16-year procrastination prize
Reminder that (★) signifies my favorite of the batch. And (☠) would signify my least favorite, but I didn't really have one for this batch — all these movies were good in their own ways, depending on what you're in the mood for. I definitely laughed hardest at Mike & Dave Need Wedding Dates (and also cringed the most, oh god) and felt the most feels for Deep Impact.
THE MOVIES
(★) Movie #52: Deep Impact (1998) | PG-13
Looks on the surface like a carbon copy of the much more well-known Armageddon (which ironically came out a couple months *after* this) but it is NOT. This version of an asteroid heading for Earth is so much more realistic, intense, harrowing, and human, and deserves at least as much fame as Armageddon. Probably more.
I don't want to say much more because of spoilers (a lot of the tension of the movie is that you don't know just how far they're going to take things, so spoilers matter), but if you haven't seen this one, it is so worth it.
(Plus, so many familiar faces! Morgan Freeman! Tea Leoni! Blair Underwood! Mary McCormack! Baby Elijah Wood! Jon Favreau [director of Iron Man, also plays Happy Hogan in the MCU, not the podcaster] back when he was younger and...somewhat unexpectedly really cute? HI JON FAVREAU, YOU'RE AWESOME.)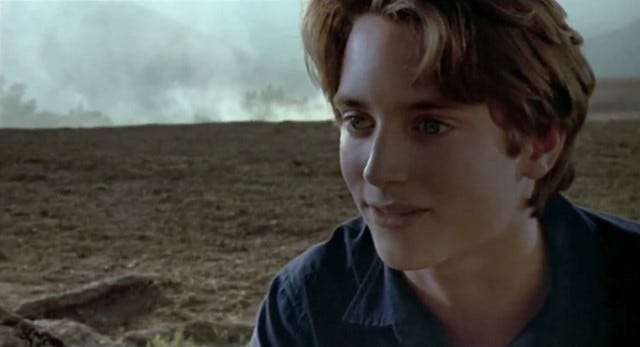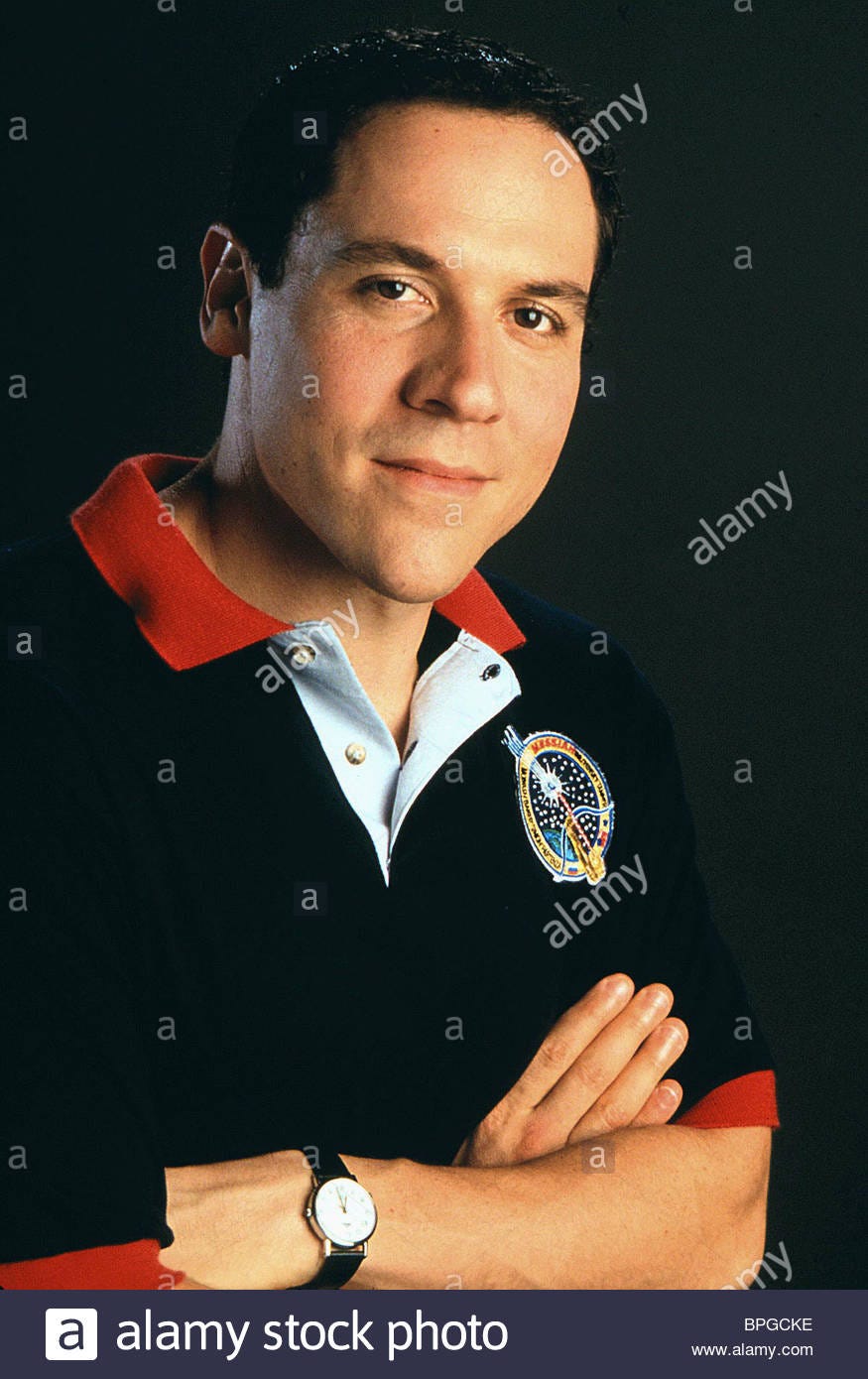 Movie #53: Catch Me If You Can (2002) | PG-13
If you can believe it, I actually started watching this movie back in 2004, at my End-of-Year Pre-Graduation 8th Grade Barbeque, hosted by my elementary school principal at his house. It turns out that your principal's house is not the best place to enjoy a movie -- who knew. We only got about halfway through it before parents started coming to pick us up, and I barely remembered anything that happened in that first half. Possibly because my crush at the time was probably around — that was likely distracting.
So my overall not-memorable experience with this movie kept me from revisiting it for nearly two decades. I should win some kind of procrastinator prize.
And while I definitely liked it much better this time around, I don't exactly feel the way I have with some other movies like this, that "oh my god, what took me so long, I was missing out" feeling. Don't get me wrong, it's a very solid movie, entertaining and well-made from start to finish, with great acting, pacing, and a surprisingly sweet ending. But it seems to be a big favorite among a lot of people, while for me it feels like a fun movie that I don't know if I'll ever feel moved to rewatch now that I've finally seen it.
I think some of my ambivalence comes from the movie's portrayal of the protagonist con man as this lost vulnerable child who turned to crime after his parents' devastating divorce while desperately trying to impress his father, which is a very compelling and sympathetic narrative — but does not appear to be quite true. From my brief research, it seems that in fact his conning started well before that, and his own father was the first victim of his embezzling schemes. So some of the core emotional grounding of the movie rings false for me, and sometimes that's enough to push me out of the story a bit.
There's also the issue that while there are a lot of women in the movie, they are mostly treated as disposable, because that's how the character uses them, but I don't think that was as big a problem for me as the accuracy issue.
Movie #54: The Hitchhiker's Guide to the Galaxy (2005) | PG
Technically this may not be part of the Movie Cramming Project, since I did see it years ago. But I wanted to revisit it and see how much I remembered. My general impression is the same — it's very ridiculous and very silly, and in many ways true to the spirit of the book. And I think that people who liked the book should give it a shot.
The one thing that still stands out to me as not really in keeping with the vibe of the book is the emphasis on the romance between Arthur and Trillian. It was such a background wispy thing in the book, but because Hollywood, they decided to amp it up and put it center stage in a way that's not necessarily bad, but also not actually necessary. I'm guessing they wanted some kind of emotional anchor to center the ending on, and rather than go with friendship, they went with romance. Meh on that.
Movie #55: Bombshell (2017) | Documentary, not rated
Also not technically a part of the Movie Cramming Project because it wasn't in my YouTubeTV DVR, but I'd heard it was about to expire from Netflix, so I Crammed it.
It is a really interesting look at Hedy Lamarr and the depressingly unfulfilled life she led, as an actress and an inventor who faced sexism on so many fronts. It paints a complex picture of a brilliant woman who faced the limitations of her time and was frequently held back by them, even as she accomplished more than most women at the time were allowed. It touches on a lot of different aspects of her life, from studios' practices of drugging their actors to her complicated relationship with Judaism, and does end with her finally receiving some of the recognition she deserved.
But overall it is a story of stymied potential. It will make you appreciate her and mourn for her, and for so many other nameless brilliant women that we will never know about due to the time and societies in which they were born.
Movie #56: Mike & Dave Need Wedding Dates (2016) | R
This movie is like 50% hilarious and heartwarming, and 50% "...uh, what?...why…? NO, DON'T, PLEASE DO NOT, NO ONE ASKED FOR THAT" although I do think that if you subtract Adam Devine's character, the ratio goes up to somewhere closer to 75/25. Gosh, that character is unpleasant. Ew.
I feel like if they had switched to have that role played by Zac Efron and Efron's role played by Devine, it might have worked better, because Efron is a much stronger comedic actor than Devine and could possibly have elevated that character from being just gross and annoying.
Aubrey Plaza and Anna Kendrick are great as the matching female dynamic duo, and one of the things I unexpectedly appreciated toward the end was their little chat on toxic validation keeping them from growing up, and also about the feeling of wanting a friend to be happy and get back on their feet, but not so happy that they no longer need you. Relatable.
---
This Movie Cramming Project is where I, SM, watch all the movies (before they expire from my digital DVR) so you don't have to. If you liked this batch, feel free to subscribe: